home
browse
recipes
download
recipes
mailing lists
search
Comments?
Questions?
Email us!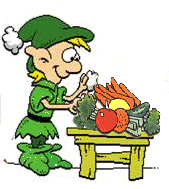 Welcome to
Eat-Lowfat.com
The recipe archives of the eat-lf email list, founded 1994, and fondly known as elf.
The eat-lf mailing list is dedicated to those individuals that are looking to enhance their lifestyle by following a program of low-fat living.
The contents of this site and the associated mailing lists are © Copyright 1994-2003 by Regina Dwork and Jeffrey Dwork. All rights reserved.